Deep South District Fall Rose Show and Convention
September 16, 2022

-

September 18, 2022
Attention rose lovers, "The Days of Wine & Roses" are happening this fall.  We're taking our roses and heading for a vineyard in the mountains! Roses + wine = magical times! Get all the details, including how to register, for the show and convention.
September 16-18, 2022
Crisp fall air, stunning views, tasty treats, and locally made wine and beer await you at the Deep South District Fall Rose Show and Convention. This year our con- vention will be hosted at Chateau Meichtry, one of the many quaint wineries in the North Georgia Mountains. Join us on Friday to help set up before participating in an arrangements seminar to sharpen your skills at crafting beautiful arrangements. Friday night dinner at the Chateau features local Ellijay BBQ and all the fixings. Rise and shine on Saturday morning and bring your roses early (opens at 6 am) for a spectacular show to be held in the newly constructed wine aging room. We are ex- cited to welcome new competitors and our experienced contestants will be on hand to help you get those winning entries polished to their best.
Food trucks from local restaurants will provide local cuisine for lunch and then we are holding seminars all afternoon Saturday while hundreds—that's right— of spectators come and see the show. Be ready to recruit a few new members for our North Georgia Rose Societies!
Several vendors will be present selling unique roses, fertilizers, chemicals, and other rose-growing supplies. A raffle of rose-themed baskets will precede the Saturday night banquet and awards ceremony. Then, stick around for one more glass and the camaraderie of rosarians from around the Southeast—see old friends and make new ones.
Sunday is for collecting your trophies and saying goodbye to the Days of Wine and Roses.
Comfort Inn – 706-515-6000
On the path to the winery across from Wal-Mart. AAA and AARP rates. Approx. 4 miles on paved roads to the winery.
Best Western – 706-635-5311
1 mile north of the Wal-Mart. AAA and AARP rates.
Cabins – AirBnB & VRBO
The area is dotted with cabins for rent at rates that are usually quite competitive with the hotels. AirBnB, VRBO and about a dozen rental companies can be found on the internet. Get with a few friends from your local society and rent a big cabin for a rose party!
The nearest town is Ellijay, about an hour northwest of Atlanta. Don't trust your GPS as the shortest and fastest path will take you on a dirt road. Go into Ellijay and turn right at the Wal-Mart/Starbucks/Comfort Inn. Then follow the GPS to the winery.
Photos courtesy of Chateau Meichtry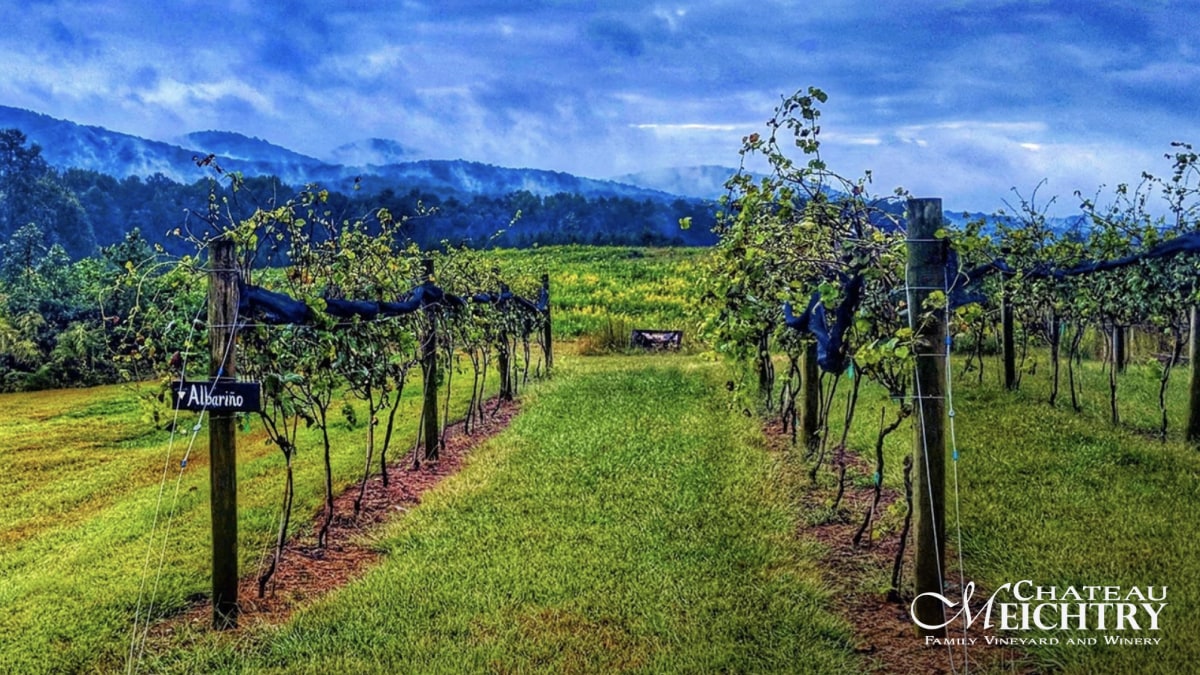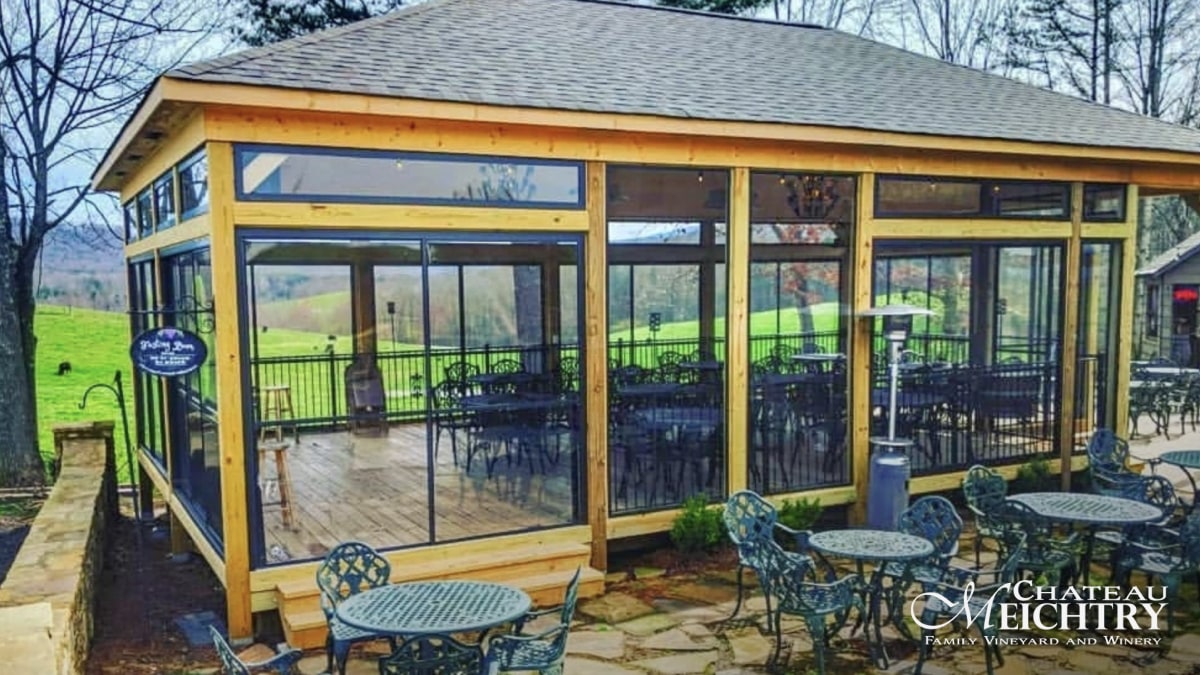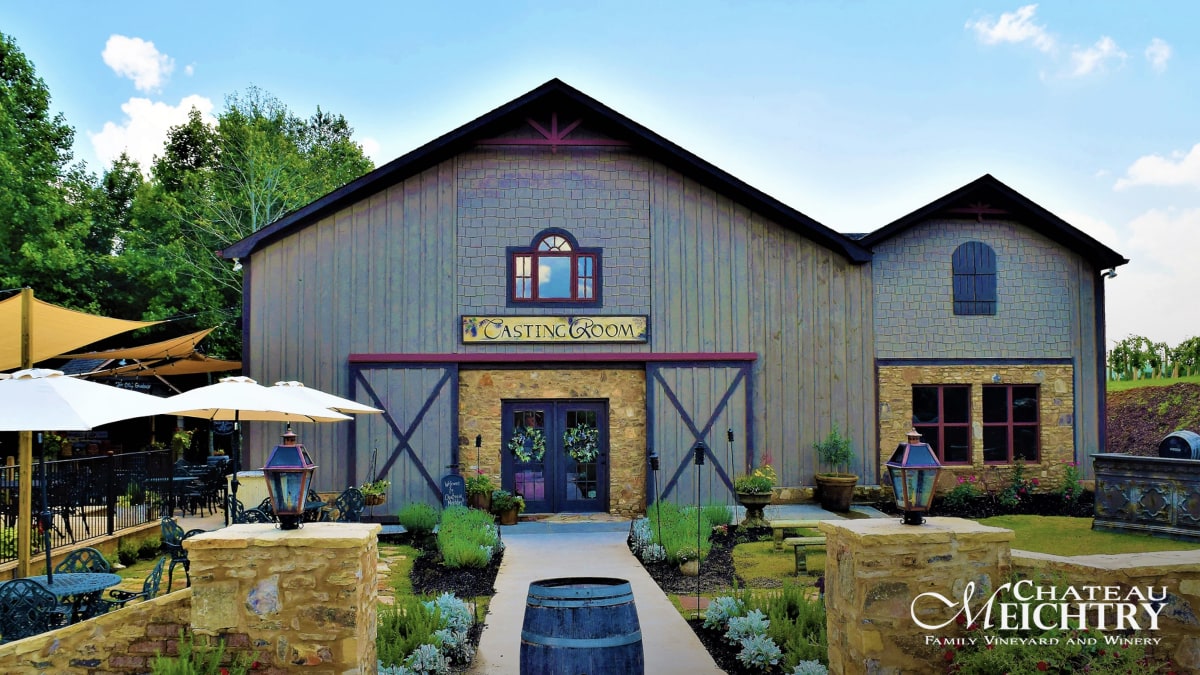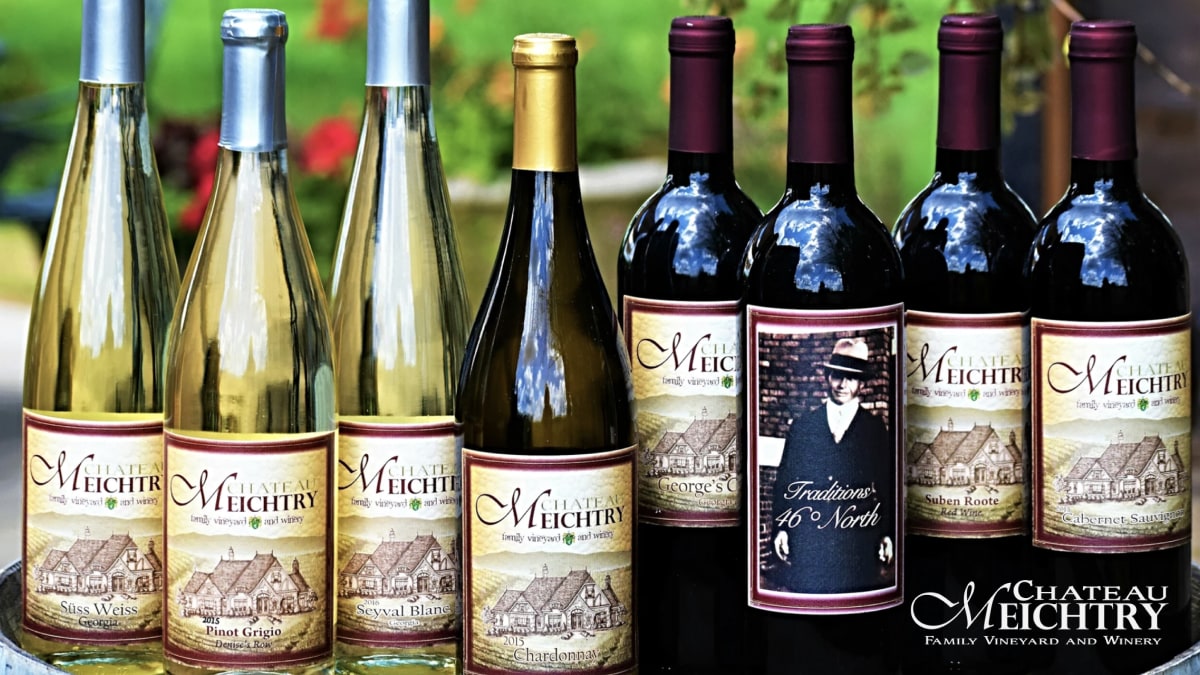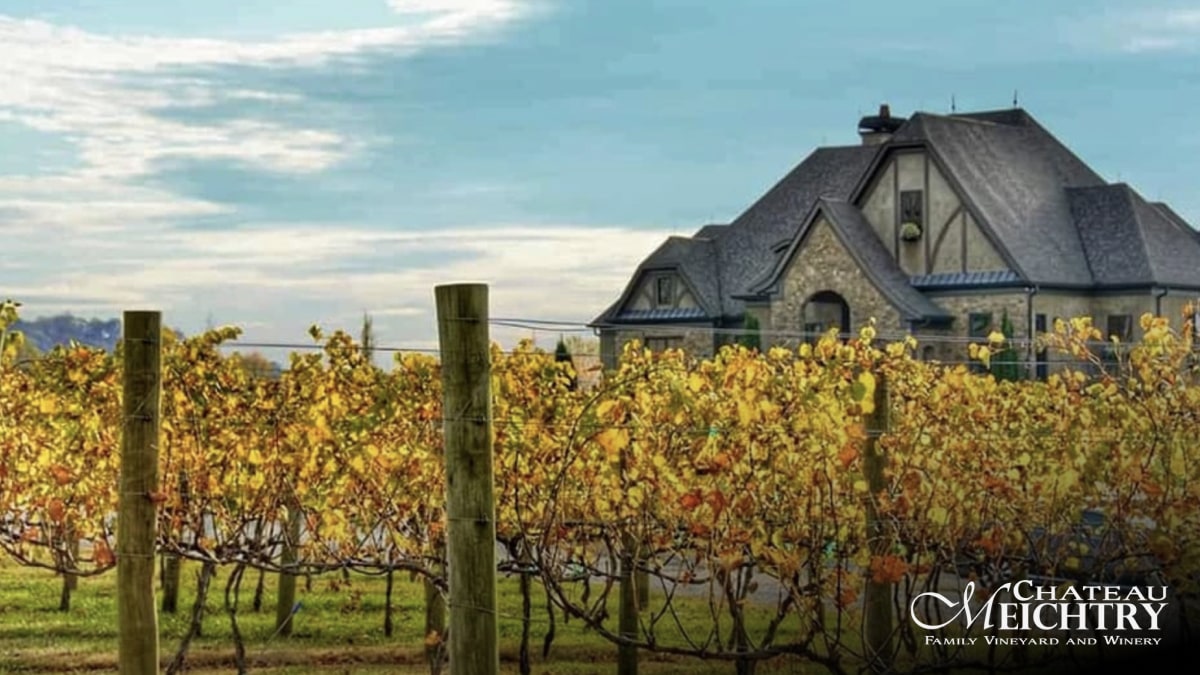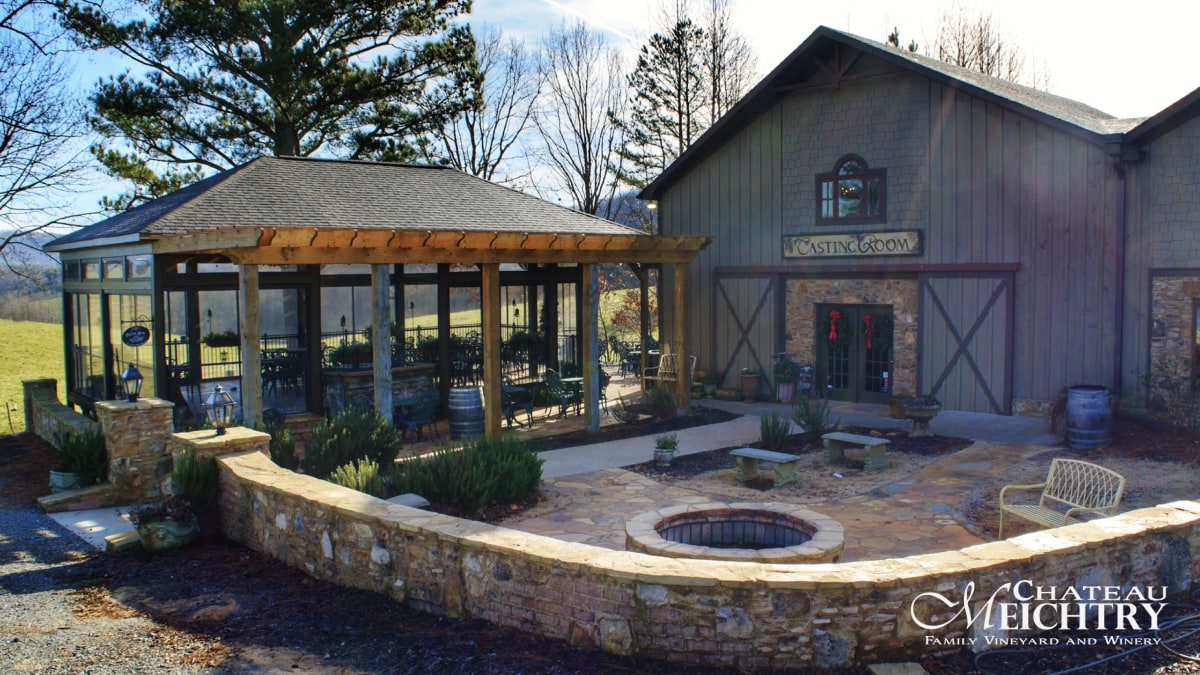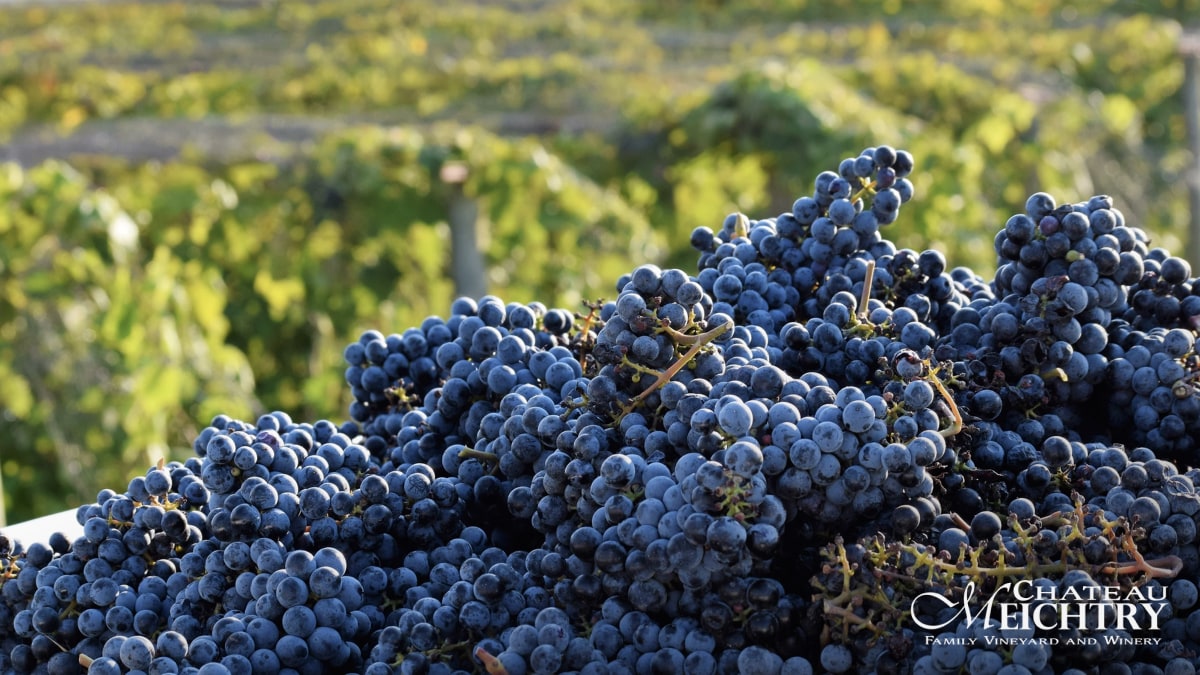 You'll find Chateau Meichtry in Ellijay Wine Country north of Atlanta in the foothills of the Appalachian Mountains. The rolling hills are an ideal location for growing quality wine grapes. A family owned and run business, Chateau Meichtry has delighted its guests and wine lovers for several generations. When you join us at the Deep South District Fall Convention & Rose Show, let's raise a glass to this beautiful vineyard as we celebrate our love of roses.