Our chief resources are our members that are eager to share their knowledge and experience.
The Jacksonville Rose Society Resources Page exists to promote the education of our members.
The Jacksonville Rose Society is all about education. Our chief resources are our members.  Please consider attending our monthly meetings. Everyone is welcome. Contact one of the many American Rose Society certified consulting rosarians in our area. Browse this webpage containing a wide variety of printed information and links to useful websites and downloadable information. 
Our Most Valued Resource
The Jacksonville Rose Society membership includes consulting and master rosarians with years of experience and certified by the American Rose Society who volunteer to provide rose gardening advice.
You don't have to be a member to connect with a volunteer rosarian!
We are an affiliate of The American Rose Society
Learn how to get the most out of your rose garden.
Click on the Rosarian of your choice below to send them an email. 
Can non-members ask questions of consulting rosarians?
Yes, even if you aren't a member, you are welcome to get rose garden help from a consultant rosarian.
Is there a fee for consultations?
No, as part of our community outreach and education efforts, we provide this service for free.
What does it mean to be a consultant rosarian?
The American Rose Society awards a consultant rosarian certification to someone who has grown roses for at least three years and completed a consulting rosarian seminar. Consulting rosarians provide their community with expert guidance and information about rose gardening.
What does it mean to be a master rosarian?

A master rosarian is a qualified consultant rosarian who has been practicing for at least ten years.
What can a consultant rosarian or a master rosarian do for me?
Consulting and master rosarians can advise you not only on the kind of roses that will flourish in your location, but also on how to grow them in your garden's special circumstances. They also give information on soil conditions, disease prevention, and seasonal maintenance and care for roses.
American Rose Society:  http://www.ars.org/
 ARS-Deep South District:  http://www.deepsouthdistrict.org/
Rose Resources
Rose Petals Nursery, Newberry, FL
Roses Unlimited, Laurens, SC
Antique rose emporium, Brenham, TX
K&M Nursery, Buckatunna, MS
Angel Gardens, Alachua, FL
Cool Roses, Palm Beach, FL
Learn how to get the most out of your rose garden.
Soil Analysis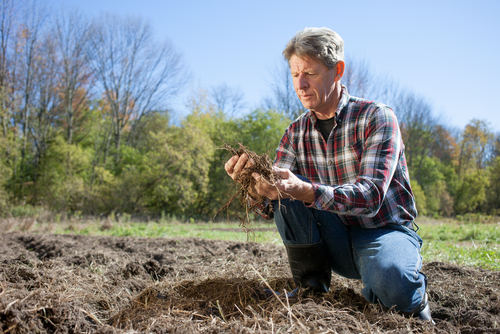 Soil sampling is one of the simplest land management tools available to today's grower. The science behind soil analysis establishes a baseline inventory of soil composition. Using the information that soil sampling provides to manipulate soil composition is what fertility is all about. Waters Agricultural Laboratories, Inc. combines the best in equipment, personnel, experience and reputation to provide testing results you can trust. Read more. . .